Pinel & Pinel's trunk boudoir will let you carry your world with you

The holiday season is soon upon is, and it's the perfect time to pack your bags and head out for that fun vacation. And if you don't want to leave the world behind, then Pinel & Pinel have just the truck you can carry as you explore the world. The trunk boudoir which pay a luxurious tribute to the Barcelona chair by Mies Van Der Rohe, claims to put your living room, a library, games room, the bedside table all inside one single box. The trunk has been done up in cowhide inside out, and can be personalised in as many as 51 colors.
Apart from a wine holder, reading library, and a sound system with an iPhone dock alongside a lamp, with all the hardware comprising of palladium jewelery set in brass and brass chrome. Priced at around € 20,500 ($26,500), the custom-made trunks need 3 to 6 months in the make. So maybe, you can place an order one, and get one by your romantic Valentine's Day getaway!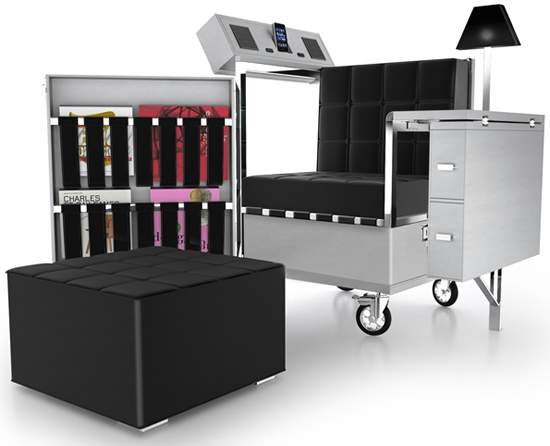 [
Soblacktie
Via
Gizmodo
]