Carbon Gold Edition concept phone unveiled by Golden Dreams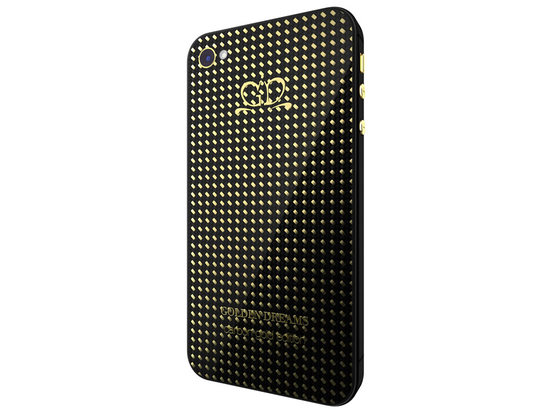 Following footsteps of Hublot's Magic Gold and Pagani's Carbon Titanium, it's the turn for Swiss luxury brand Golden Dreams to bring out its version of a composite material. The Swiss have settled for a Carbon and 18 Carat Gold based material to make more ultra-luxurious gadget skins. This new form of luxury Carbon has come as the result of a joint R&D venture with an American company that manufactures carbon fiber for the aviation industry.
This carbon fiber can be coated with a layer of 18 carat of yellow or white sold, without the need of high structural strength. The first practical usage of the material was demonstrated by the company via a Carbon Gold Edition concept phone from the brand. The company states that they are saving up the material for the next iteration of the iPhone, so don't expect an iPhone 4S or lower to come with a Golden Dreams wrap for now.