Vertu Ti, the brand's first Android phone is rumored to cost up to $10,000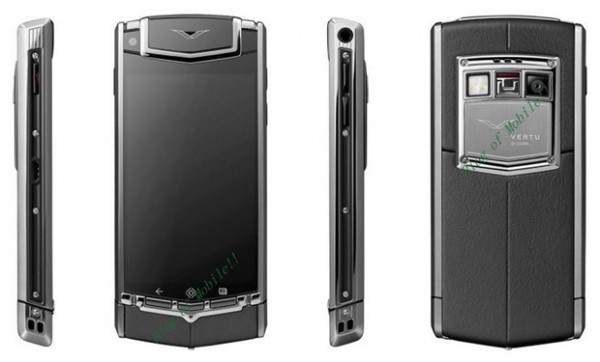 Vertu is known for their incredibly expensive and luxurious cell phones such as the gold phone, the pink diamond phone and the constellation candy touchphone. Rumor has it that their latest endeavor 'Ti' will be known less for the luxury and more for the fact that it will be the first android-based device put out by the company. The alleged model number for the 'Ti' is RM-828V; the model will feature Android 4.0.4 software with a 1.5GHz processor. The phone will also sport a 800 x 480 display, Bluetooth 4.0 and 1,250mAh battery. Based on leaked photos the design of the phone will stay true to the classic sleek Vertu design, with the only additions being in the form of three additional physical keys to support the android software.

A Russian retailer has announced that Ti will be sold in 4 different styles titanium Black PVD black leather, titanium black Alligator, red gold mixed metal and titanium black leather. The phone will reportedly start at about $4,000 and run as high as $10,000.