HiCan is the Roll Royce of the high-tech beds
By kamakshi |
on August 19, 2011 4:35 am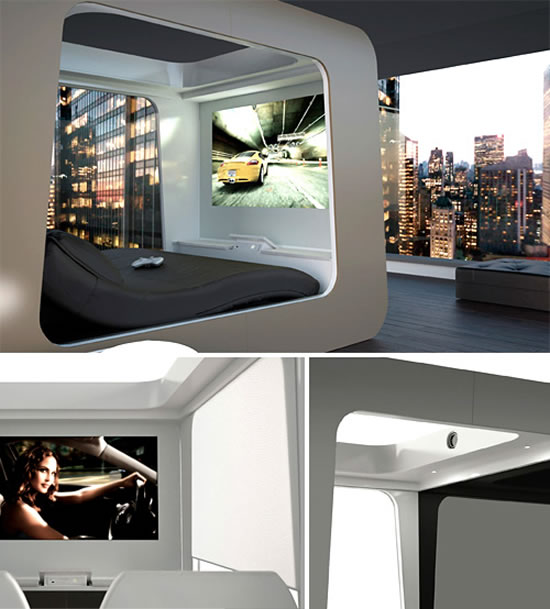 Your bed is your haven, where you sleep after a tied day at work and dream vibrant dreams. So you are justified in adding an extra bit of luxury to that part of your bedroom. So you need to get yourself a high-luxury bed, like the HiCan. The bed offers retractable privacy blinds, high definition video projector with a retractable screen at the foot of the bed, a new-age sound system, an in-built multimedia PC with a gaming console and, a pair of reading lights to read after lights out.
The bed can be further automated with a home automation system that not only manages its components but also lets you adjust the bed for better comfort along with other devices in your bedroom. Available in a range of custom colors, the bed priced at over $60,000, it is not available on retail. Instead you have to find yourself on an "
exclusive reservation list
".
[
OhGizmo
]