Hyatt Regency, China celebrates anniversary with a Gangnam Style promotional video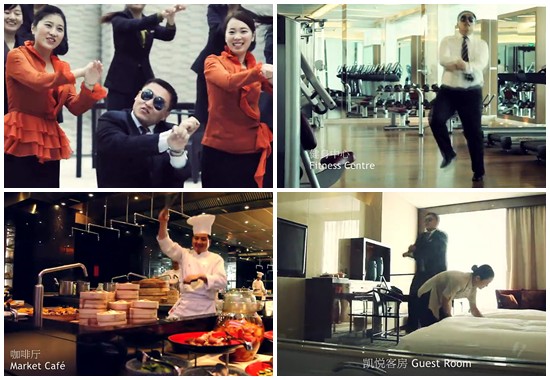 The Hyatt Regency Hotel at Jinan in Eastern China has recently taken a slightly unconventional route to promote its facilities. In an attempt to bring in business and leisure travelers as well as convention-goers, the hotel has created a promotional video based on the viral music video, Gangnam Style, for its anniversary. The recreated video called "Jinan Style" has modified lyrics and was performed by the hotel's staff and is cleverly shot with different parts of the hotel as a backdrop.
A virtual tour of the hotel with the employees dancing to South Korean artist Psy's chart-topping hit, this promotional video is as unique a marketing hype as any hotel advertisement could get! And given the fact that the Hyatt Regency usually sways towards the sophisticated and mellower forms of advertising, this promotional video does come as a pleasant surprise!
[
Micgadget
]