Faberge celebrates Valentine's Day with Oeuf Cadeau, a rose gold egg pendant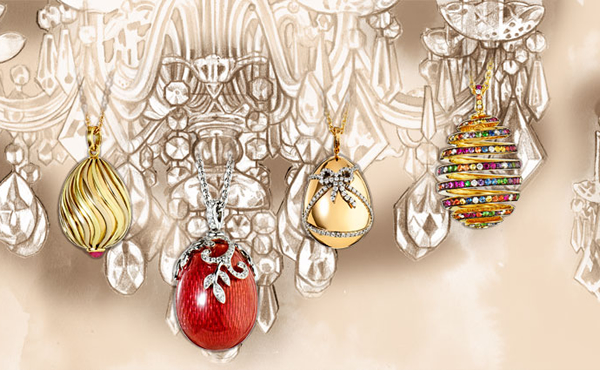 Valentine's Day can be a day of pleasure as well as pressure for a lot of couples. Coming up with a perfect gift is not an easy task. Well, we can help you out a bit and point you in the right direction. For your lovely lady we would suggest this Oeuf Cadeau, a fabulous egg. Its not any ordinary egg. This egg is from the prestigious House of Faberge and the egg is actually a phenomenal egg pendant. For the sweet occasion of Valentine's Day, Faberge has presented this miniature jeweled egg pendant from it Les Favorites de Faberge collection. This limited edition egg pendant is made from 18 carat rose gold and feature a beautiful jeweled ribbon and bow with white round diamonds. Measuring all of 22mm in height this keepsake pendant is also available in white and yellow gold with the message of "I love you", Jet t'aime" and "Ti amo" engraved on it.
So if you are willing to shell out almost $10,000 for this lovely Faberge egg pendant to impress your lady love, check out their website or stores in London, Geneva and Hong Kong.
[
Available at Faberge
]