Beyonce Room at Lenox Hill hospital is popular among well-heeled to-be mothers

The iconic Lenox Hill hospital, that took in patients from the Hindenburg disaster in 1937, is now catering to a new clientele. Affluent new mothers now have the option to give birth 'in style,' in a full service suite with one-on-one nursing care. The fourth floor which houses these executive suites can be recognized by it's luxuriant gray carpet and soft lighting. There are a few suites available to patrons that can afford it, the first is a "deluxe private" room that goes for about $850 a night, the next is a "premium deluxe" room that goes for about $1,400. The largest suite has been dubbed the "Beyoncé Room" after the star stayed in it whilst delivering baby Blue Ivy Carter in January, the suite goes for about $1,750 and can be expanded into two suites for $2,400 a night. The "Beyoncé Room" features luxurious blond wood floors, dark wood cabinets and cream colored walls.
The suites at Lenox Hill boast of a "boutique hotel-like" experience, including flat screen televisions, fine bedding, terry cloth robes, concierge service and most importantly "close to the bedside" nursing. For those who can afford it this outstanding, personalized service makes the process of giving birth a lot more comfortable.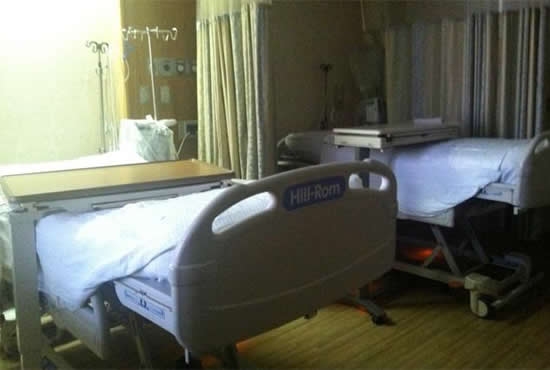 [
Nydailynews
]