Evian announces designer bottles in collaboration with Jean Paul Gaultier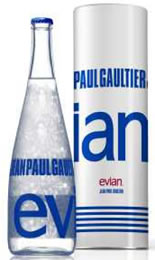 When water gets designer, you know you are living in a crazy world. The Paris Fashion Week has seen the marriage of many brands coming together to make beautiful, stylish, trendy and sometimes, eccentric designs. It also featured the debut collaboration of Evian and Jean Paul Gaultier. This is Evian's second designer attempt; the first one was with Christian Lacroix. Evian has announced two new designer bottles made by the Hermès creative director. Gaultier has designed the Prêt-à-Porter bottle. It has a very icy finish with interlocking snowflakes and oversized lettering. The second bottle is the Haute Couture Bottle and only seven are produced worldwide, so you know that it is uber exclusive.
Maybe you can't get your hands on that one, but the Prêt-à-Porter is available for pre-order at
shopevian.com
for $13.95.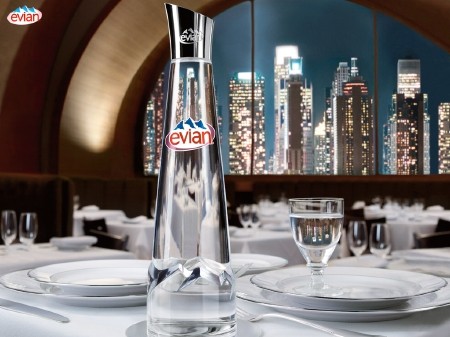 Source