Inflatable Cryptic Halloween Castle for horrifying fun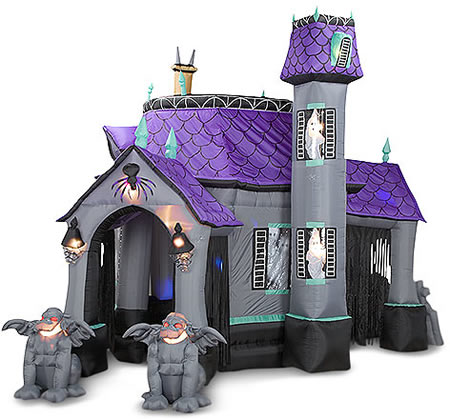 Can you picture yourself living in a haunted castle? Sounds witchy and weird but just for fun you can think of spending some time in this Inflatable Cryptic Halloween Castle. Its actually comes in the category of toys but adults too can enjoy in this 12-1/2 feet large Halloween castle that comes with spooky ghosts waving from the windows and is guarded by two gargoyles with glowing eyes. Put it up in your garden and just plug it in and small but powerful blowers self-inflate this spooky haunted castle right before your eyes. On the inside you will be greeted by hanging spiders and bats, glowing eyes, spooky ghosts, motion sensitive synchronized strobe lights and creepy sound effects and music. Take a look at the video below to see the Inflatable Halloween Haunted House literally rise from the dead and take over your yard!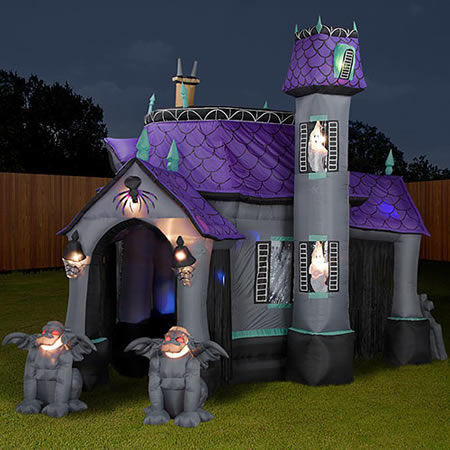 Indulge in some horrifying entertainment with your friends and family for just
$500
.
Source