1958 Rolls-Royce Two-Seat Drophead Coupe features cocktail cabinets on the rear

The Rolls Royce has forever been the icon of royalty. Packed with more than the usual luxuries to spoil you, these cars are built to be magnificent, comfortable and luxurious, with significant attention given to performance and power. We've stumbled across one such car from the past, that'll soon be up for more than £1 million, a swank and splendid 1958 Rolls-Royce Silver Cloud I Two-Seat Drophead Coupe. Nicknamed the "Honeymoon Express", this one comes with a unique bespoke body work by Freestone & Webb, with a matching red leather interior and carpets. Sporting a round pull-out ashtray in each door, a pair of cocktail cabinets flanking the rear storage area with a cocktail shaker and four crystal whiskey tumblers each, the Honeymoon Express also sports a tilt-up vanity mirror, an original Radiomobile "His Master's Voice" medium- and long-wave radio and all the original gauges!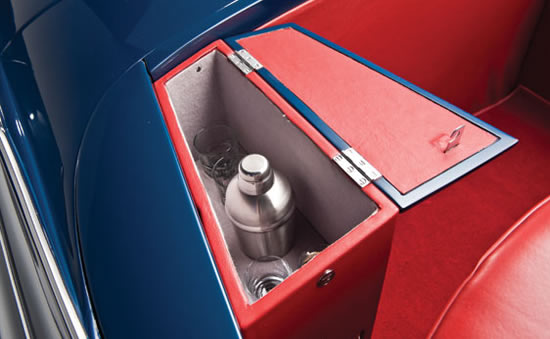 Also, the car delivers 178 bhp with a 4,887cc F-head six-cylinder engine, two SU carburetors and a four-speed Hydra-Matic automatic transmission topped with electrically controlled shock absorbers, power-assisted steering, and power-assisted hydraulic front and hydro-mechanical rear drum brakes. It is schedule to be auctioned off on Saturday, May 12, 2012.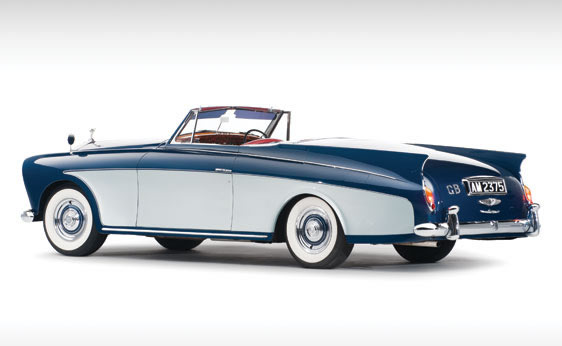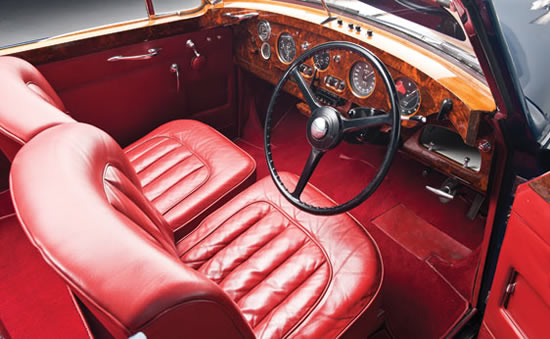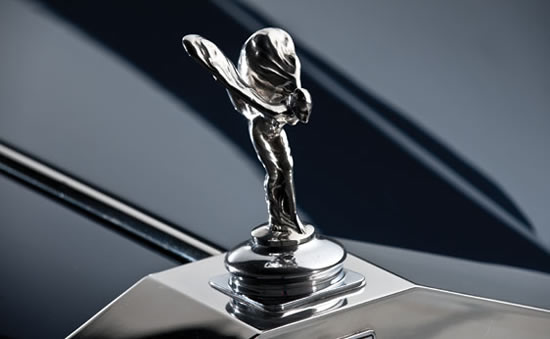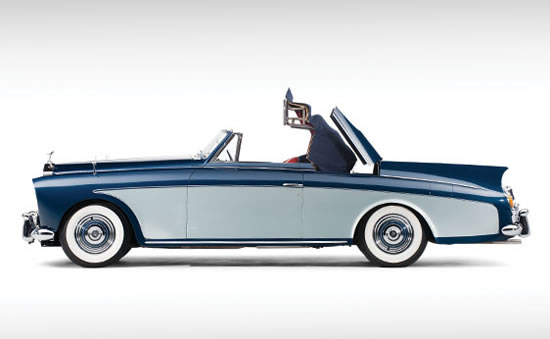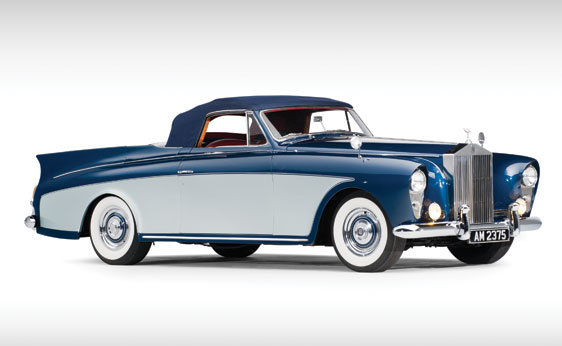 [
RMAuctions
via
Yahoo
]