A half scale Porsche 365 for you to keep and your kid to drive

Time to add a legendary Porsche 356 scale model to your collection and up for grabs is an exactly half scale model of the classic car. The scale comes with a composite chassis composite body shell that can be driven around by kids above the age of 6! The seat and the pedal box can be adjusted to seat two kids comfortably, or a parent to assist the child.
The vehicle comes equipped with disk brakes, electric start, reverse gear, working lights and horn, ignition keys and a fitted car cover. You can opt for a gas powered vehicle in a variety of engine sizes starting at 50cc with automatic or manual transmission. You can pick from a range of colors for the body, and the interiors, with a leather interiors as well.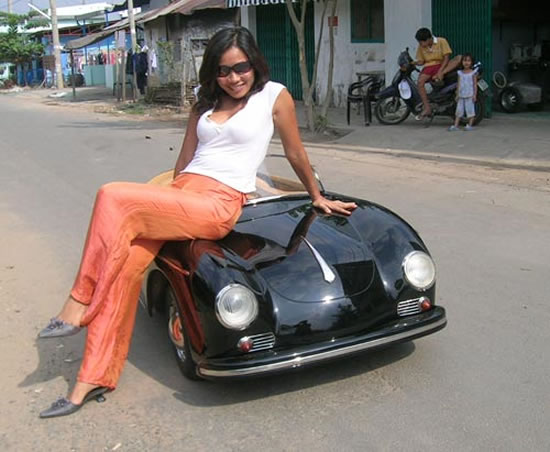 [
GroupHarrington
]