Bugatti Veyron 16.4 Super Sport sets a new record as the World's Fastest Car

Another Bugatti Veyron family member sees the light of day. After the Bugatti Veyron 16.4 and its scale model, it's now time for the limited edition Bugatti Veyron 16.4 Super Sport to shine. It sports a redesigned aerodynamic kit that enables it to hit top speeds of 431 km/h.The car measures average terminal velocity of 267.81 mph, making it the new fastest production car as verified by Guiness world records. Autoblog reports, 'The first five cars – known as the World Record Edition – are in a special black exposed carbon and orange finish and have already been sold.' All production models will be electronically limited to 257.9 mph to protect the tires. Also the skin is shaped out of carbon-fibre composites only. However the new Bugatti Veyron 16.4 Super Sport is available in 100 per-cent clear- lacquered exposed carbon on request.
The Veyron Super Sports will be publicly shown for the first time at the Pebble Beach in August.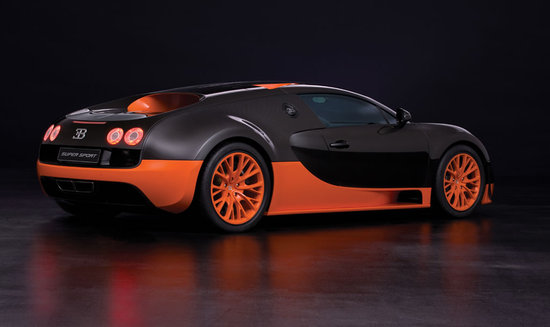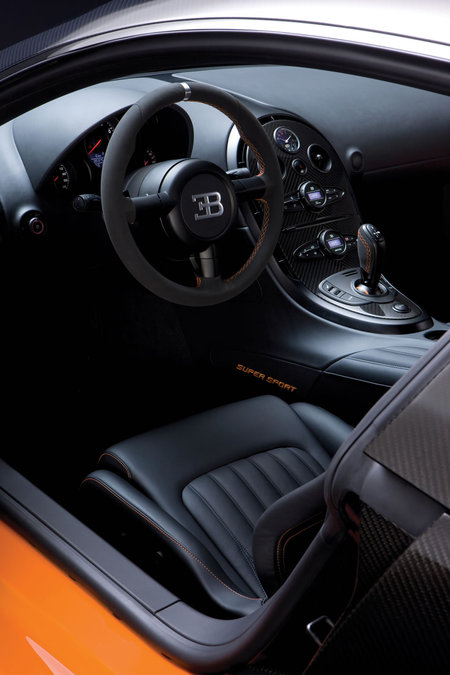 [
Autoblog
]