Ferrari 458 Special Edition marks the brand's 20th anniversary in China

China has seen several special editions being created by luxury brands, including automobiles from makers such as Aston Martin, Dartz, Rolls Royce, Bentley and Ferrari. And now Ferrari is back, this time celebrating the brand's 20 years of existence in the Chinese market and the opening of its Italia Center at the Shanghai World Expo Park, with a special edition of its 458 Italia. Limited to only 20 cars, the cars will sport a Chinese design finished in a new sparkling Marco Polo Red paint job, with a longma art that has been described as the "vigor and spirit of the legendary dragon-horse." It will also come with a golden dragon on the front hood, set on a black background with gold stripes.
The car's headrest will sport "20th Anniversary Special Edition" embroidered on the plaque and with the start button reading in Chinese. Pricing details are yet to be revealed.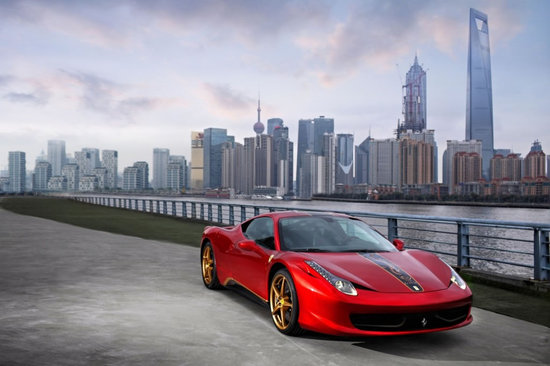 [
Motorauthority
]