Ferrari, Rolls Royce and Lamborghini are not the most popular cars of America's wealthiest zip codes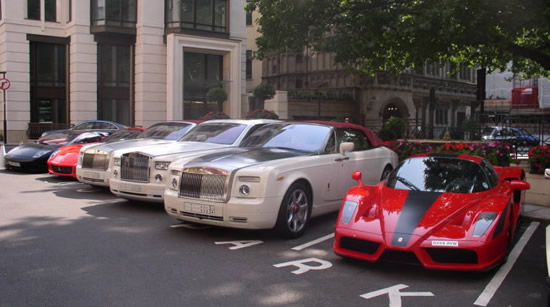 As children we always ask each other what they would do with a million dollars. You can hear answers like buying a Ferrari, or to go on a world trip, or even give the money away for a charitable cause. Now if you were living in the one of the wealthiest neighborhoods in America you would probably be driving a Bentley, Rolls Royce, a Ferrari or Lamborghini supercar. If you thought as we did, we would like to apologize for the disappointment. TrueCar.com recently looked into the top vehicles people in the 10 wealthiest zip codes are buying. And to their surprise it isn't the Ferraris or Rolls Royce's, but more of the mainstream cars like Toyota Prius or the Honda CR-Vs.
According to TrueCar.com, except for the Mercedes Benz E Class and the BMW X5, all the other cars listed in the top 10 are not even worth more than $50,000. As surprising as it sounds, you have ought to wonder the reason behind this. The only possible explanation to this is environmental concerns. People are looking at cars that are eco-friendly and at the same time, the well-to-do drivers are looking at more and more options of finding the best in eco-luxury. The question now is: Who is driving the Ferraris and the Bentleys and the Lamborghinis?
Image for representational purpose only.
[
Wsj
]