Lamborghini and Bentley's ultra luxury SUV's put on hold?
By gavril |
on October 14, 2012 3:39 am

The Lamborghini Urus and Bentley EXP 9 F SUV concept (pictured after the jump) unveiled at the Geneva and Beijing Auto Shows along with plans to mass produce them . However, the move might just take a while to see the light of the day as the manufacturers have decided to stall plans for super-SUVs for the moment to help parent company Volkswagen save up on resources and overcome the recent sales drop. The company is currently fighting its way through to beat down competitor General Motors as the world's second-biggest carmaker behind Toyota Motor Corp.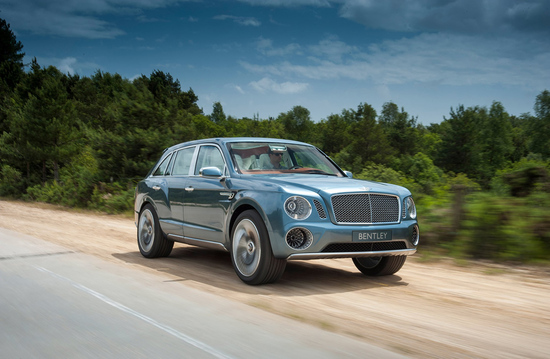 Bentley and Lamborghini would be up against stiff new competition with their plush SUVs; Fiat's Maserati will start production next year of the Jeep-based Kubang, while UK-based Land Rover will launch the new Range Rover Sport in 2014. Ferrari has had a family car, the FF, its biggest model, in its range since last year.
[
Reuters
]